Cristina Flammini
Apoyo a la enseñanza a distancia
English B Support, August 25th
Cristina Flammini is a Language and Literature Teacher, writer, actress and craftswoman.
Having spent more than thirty years as an IB educator, the IB has had a profound influence on her professional development and her own life. For her the IB is a way of life and her main aim is to educate for peace.

Her work for the IB started in 1987 and she has gone through nearly all the changes and experience the programme offers: Teaching all Language Subjects, TOK, CAS, ATL, EE.
She is also an examiner and team leader since 1995 as well as a workshop leader. She has also attended workshops both face to face and on line since the very early times of her career.
It is a pleasure for her to be sharing all she has learnt while learning about all the changes that the new syllabus brings.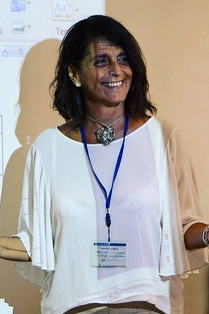 Entradas de blog